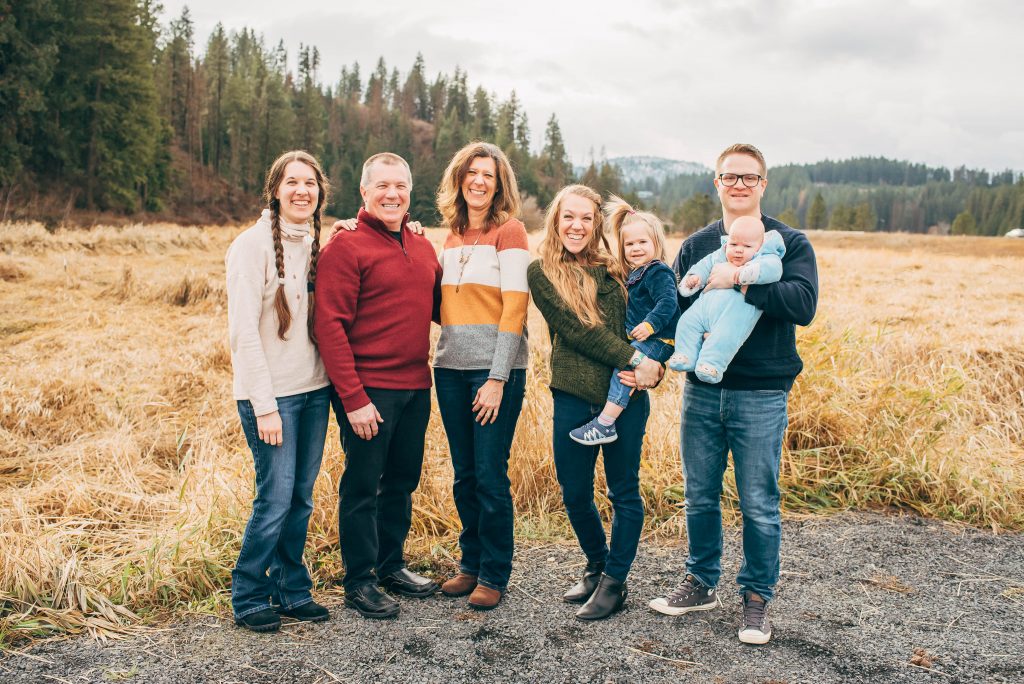 After living in the midwest for 15 years and then being moved around by the Army, my family is now thrilled to be settled in the Inland Northwest! Both my husband and I grew up on the West Coast, and we are very glad to be near family and the mountains once again.
My husband, Ron, and I are the very blessed parents of two beautiful grown daughters, parents-in-law of one awesome guy, and grandparents of the most amazing 2 1/2-year-old granddaughter and 11-month-old grandson ever. Yes, I am completely biased.
Besides all things birth-related, my passions include spending time with my family, reading, inspiring tv series-watching (Call the Midwife and Poldark anyone?), church and small group ministry, and mountain views.
My personal labor and birth experiences were very different from one another. My oldest daughter's birth was a textbook hospital induction. There were no true complications and my hospital experience was, overall, a positive one. But when I was pregnant with my younger daughter, I knew I wanted something different for her birth. So we went with a home birth midwife. I learned so much from both of those birth experiences, and I am grateful for each one of them.
My desire is to support you in whatever situation you choose to birth. I am comfortable and experienced with being a doula in a hospital, birth center, or home birth setting.
I was certified as a birth doula in 2008 through Childbirth International. I have also attended an extended DONA training. I continue to learn with each birth I attend, and am grateful for the trust my clients place in me to be an integral member of their support team.